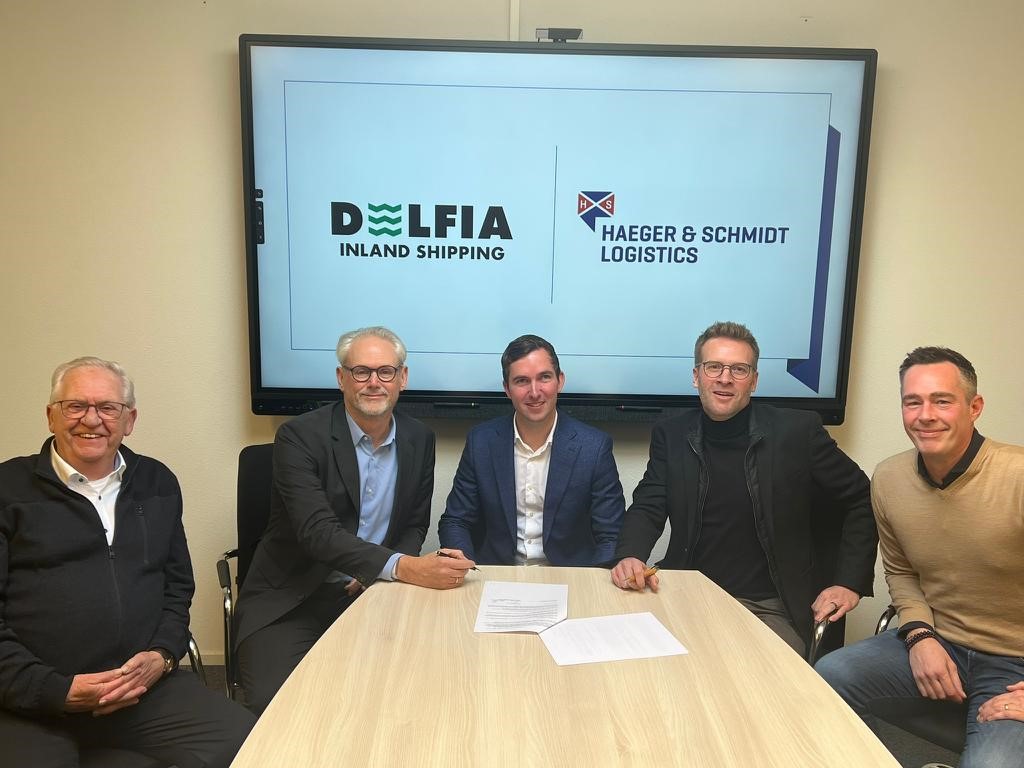 We are pleased to share that we have started a new partnership with Haeger und Schmidt since February 1 with 3 of our ships: Alfa Menta, Alfa Bianco & Alfa Grande.
Thanks to Heiko Brückner, Stefan Hütten, Maik Bastian and Peter Sauer for trusting Delfia Inland Shipping.

Together with our crew, we look forward to a pleasant and long-term cooperation.
Volg ons / follow us:
Facebook
LinkedIn