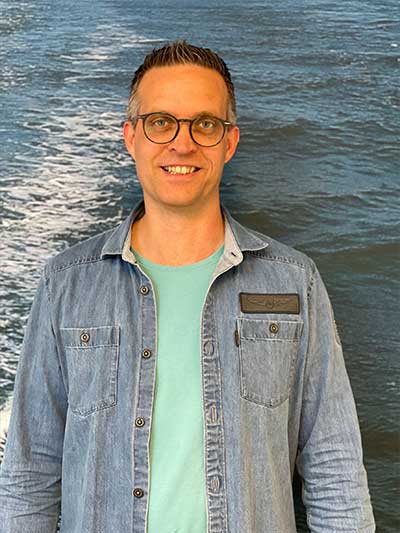 The van 't Veer family has been active in inland shipping for at least 5 generations. Floris grew up aboard his parents' barge. He followed the MBO Rhine and Inland Shipping and then he further built up his experience in practice on board ms Ferramenta in the Rhine and Moselle shipping.
In 2002 Floris bought his own ship Nostra Nave and for 14 years, together with his wife, he mainly transported raw materials for construction. The Nostra Nave was sold in 2016, after which Floris started working as a captain within Shipping Factory. After the takeover of Shipping Factory by Delfia Inland Shipping in the autumn of 2021, he continued to sail on mcs Factotum.
His experience as an independent entrepreneur and as a captain within Shipping Factory will come in handy when he takes on a new challenge in his career, the position of fleet manager. In mid-2022 he started his work as a fleet manager at Delfia Inland Shipping. Floris is responsible for the operational affairs of the Alfa Verde, Alfa Nero and mps Thalassa.